My Blog
Posts for: August, 2013
By Southern Oaks Family Dentistry
August 21, 2013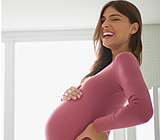 A woman during pregnancy naturally pays close attention to her general health, instinctively knowing it affects her developing baby. Ironically, it's also common for a woman during pregnancy to neglect her dental health, due to new physical restraints and fatigue that make regular tasks more difficult and tiring.
But pregnancy is no time to drop your guard: due to hormonal changes, a woman is more susceptible to disease and tooth decay. This can lead to increased sensitivity and gum inflammation that may develop into what's known as pregnancy gingivitis. This is of great concern during pregnancy, as the oral bacteria responsible for gum disease can cross over from mother to baby through the placenta. This could cause an inflammatory response by the mother's body that might result in a preterm birth with a low birth weight for the baby.
There are some things you should do to maintain vigilance. First, you should schedule an appointment with us at the beginning of your pregnancy to discuss and prepare a dental care plan. We can advise you more fully about how pregnancy affects your dental health and what we can both do about it.
A healthy diet from the beginning and throughout pregnancy will provide your child with the nutritional building blocks for his or her developing teeth, which begin to form around the sixth week. You may also develop cravings for certain foods, especially sugary or starchy snacks, which increase your risk of tooth decay. If at all possible, try to limit your intake of these kinds of foods or substitute raw fruits, vegetables or dairy products instead.
Oral hygiene is critical during this time in your life. Daily gentle brushing with a soft bristle toothbrush and flossing will help reduce the level of bacteria that causes gum inflammation. And, if you do notice sensitivity, swelling or bleeding from the gums, you should visit us as soon as possible for examination and treatment. It's also very important during your pregnancy that you schedule regular cleaning appointments. Because of hormonal changes, it's common for gum inflammation to become exaggerated making you more vulnerable to bone loss.
Remember: caring for your oral health when you are pregnant is just as important for your baby as it is for you.
If you would like more information on the relationship between pregnancy and oral health, please contact us or schedule an appointment for a consultation. You can also learn more about this topic by reading the Dear Doctor magazine article "Pregnancy and Oral Health."
By Southern Oaks Family Dentistry
August 06, 2013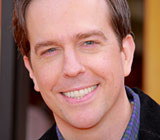 The lengths that some comedians will go to for a laugh! Actor Ed Helms, as dentist Stu Price, pulled out his own tooth in the movie The Hangover. Or did he? Turns out Helms really is missing a tooth, which never grew in. When he was in his late teens, he received a dental implant to make his smile look completely natural.
Helms told People magazine he wasn't exactly eager to remove the implant crown that had served him so well for almost 20 years, but there was no better way to do the famous tooth-pulling scene.
"We started to do different tests with prosthetics and blacking it out and nothing worked," Helms told the magazine. Helms' dentist said it would be okay to take the implant crown out. "My dentist was really into it," Helms said. The rest is movie history!
Congenitally missing ("con" – together with; "genital" – relating to birth) teeth are inherited and actually quite common. More than 20% of people lack one or more wisdom teeth, for example. These would not usually be replaced if missing (in fact, wisdom teeth are often removed) but it's a more serious issue when the missing tooth is in the front of the mouth — and not just for aesthetic reasons.
When a particular type of tooth is missing, it disrupts the pattern and function of the teeth. If left alone, sometimes the existing teeth will shift to close the gap. It's like removing a brick from an arch — the rest of the bricks would fall together in a different formation (or collapse entirely). And when upper and lower teeth don't come together properly, they can't function well.
The best treatment for this type of situation is the one Ed Helms had: a dental implant. They look and function like real teeth and do not attach to or damage adjacent teeth as other tooth-replacement options might.
It is important that a child with a congenitally missing tooth wait until jaw growth is complete — different for every person but usually in the late teens — before getting an implant. Otherwise, the artificial tooth might eventually appear too short when the person has stopped growing. In the meantime, there are temporary tooth replacements that can be made.
If you would like more information about options for congenitally missing teeth, please contact us or schedule an appointment for a consultation. You can learn more by reading the Dear Doctor magazine article "When Permanent Teeth Don't Grow." Dear Doctor also has more on "Teenagers & Dental Implants."