My Blog
Posts for: November, 2019
By Southern Oaks Family Dentistry
November 13, 2019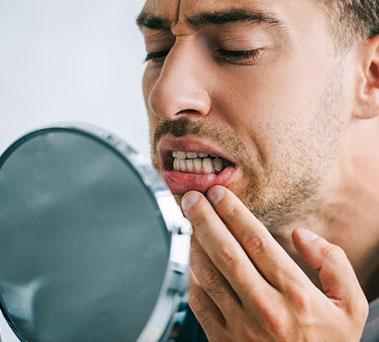 Currently, one-third of Americans are either diabetic or have prediabetic symptoms. Caused by an imbalance in blood sugar levels, diabetes can complicate and increase the risk for other inflammatory conditions like heart disease and that includes another disease typified by inflammation: periodontal (gum) disease.
Each November, dentists join other healthcare professionals in commemorating American Diabetes Month. Besides making people aware of the widespread impact of diabetes, it's also a chance to highlight ways to manage the disease and promote better health for your body overall, including your gums.
If you have diabetes (or your doctor is concerned you may develop it), here's what you should know to keep it from harming your gum health.
Keep your diabetes under control. The adverse effects of diabetes on the body, including the gums, can be minimized through medication, good dietary habits and exercise. Because of its chronic nature, though, managing diabetes should become a permanent part of your daily life. But it's essential to keep symptoms under control to protect your gums from infection.
Practice daily oral hygiene. Gum disease can occur with anyone, not just those with diabetes. A few days without proper oral hygiene to remove bacterial plaque is all it takes to trigger an infection. So be sure you're brushing and flossing each day, as well as having routine professional dental cleanings at least every six months.
See us at the first sign of gum problems. If you notice your gums are reddened, swollen or bleeding after brushing and flossing, see us as soon as possible. If it is gum disease, the sooner we begin treatment, the less likely the infection will cause extensive damage—including tooth loss. It's also possible to have gum disease but not have any symptoms initially. That's why it's important to see us on a regular basis to check your gum health.
Keep your healthcare providers informed. Some studies seem to indicate that if you have both diabetes and gum disease, treating one condition could help improve symptoms with the other. Be sure both the dentist treating your gum disease and the physician managing your diabetes know about the other condition. It may be possible to adjust and coordinate treatment to get the most benefit for both.
Living with diabetes is a challenge, especially if you're also dealing with gum disease. Keeping your diabetes under control and caring for your teeth and gums can help make that challenge easier.
If you would like more information about protecting your dental health while managing diabetes, please contact us or schedule a consultation. To learn more, read the Dear Doctor magazine articles "Diabetes and Periodontal Disease" and "Gum Disease and Systemic Health."
By Southern Oaks Family Dentistry
November 03, 2019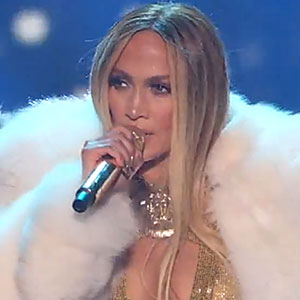 Whether she's singing, dancing or acting, Jennifer Lopez is a performer who is known for giving it all she's got. But during one show, Lopez recently admitted, she gave a bit more then she had planned.
"I chipped my tooth on stage," she told interviewers from Entertainment Tonight, "and had to finish the show….I went back thinking 'Can I finish the show like this?'"
With that unlucky break, J-Lo joins a growing list of superstar singers—including Taylor Swift and Michael Buble—who have something in common: All have chipped their teeth on microphones while giving a performance.
But it's not just celebs who have accidental dental trouble. Chips are among the most common dental injuries—and the front teeth, due to their position, are particularly susceptible. Unfortunately, they are also the most visible. But there are also a number of good ways to repair chipped, cracked or broken teeth short of replacing them.
For minor to moderate chips, cosmetic bonding might be recommended. In this method, special high-tech resins, in shades that match your natural teeth, are applied to the tooth's surface. Layers of resin, cured with a special light, will often restore the tooth to good appearance. Best of all, the whole process can often be done in just one visit to the dental office, and the results can last for several years.
For a more permanent repair—or if the damage is more extensive—dental veneers may be another option. Veneers are wafer-thin shells that cover the entire front surface of one or more teeth. Strong, durable and natural-looking, they can be used to repair moderate chips, cracks or irregularities. They can also help you get a "red-carpet" smile: brilliant white teeth with perfectly even spacing. That's why veneers are so popular among Hollywood celebs—even those who haven't chipped their teeth!
Fortunately, even if the tooth is extensively damaged, it's usually possible to restore it with a crown (cap), a bridge—or a dental implant, today's gold standard for whole-tooth replacement. But in many cases, a less complex type of restoration will do the trick.
Which tooth restoration method did J-Lo choose? She didn't say—but luckily for her adoring fans, after the microphone mishap she went right back up on stage and finished the show.
If you have a chipped tooth but you need to make the show go on, please contact us or schedule an appointment for a consultation. You can also learn more by reading the Dear Doctor magazine articles "Artistic Repair of Chipped Teeth With Composite Resin" and "Porcelain Veneers."