My Blog
Posts for tag: dental implant
By Southern Oaks Family Dentistry
October 24, 2019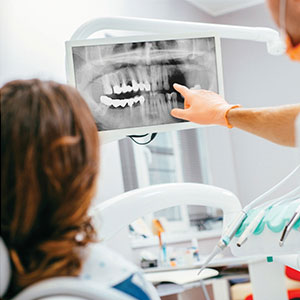 Years ago, disease or trauma robbed you of one of your teeth. At the time you might have opted for an affordable solution, like a partial denture. But now you'd like to restore that missing tooth with a dental implant, the most life-like tooth replacement available.
That's a great decision. But there may be a hiccup along the way to your new implant: the state of the underlying jawbone. Implants need a certain amount of bone for proper placement. If not enough is present, that may cause an interruption in your plans—and that could be a real possibility if your tooth has been missing for some time.
That's because, like other living tissues, bone has a growth cycle: Old bone cells die and dissolve, while new cells form to take their place. In the jaw, the force produced by teeth during chewing helps to keep this growth process in the bone functioning at a healthy pace.
When a tooth goes missing, though, so does this chewing stimulation. A lack of stimulation can slow the growth rate for that part of the bone and its volume can diminish over time. It's possible for a quarter of the bone volume to be lost within the first year after losing a tooth.
If you've experienced that level of bone loss, we may not be able to place an implant—yet. You might still have a few options. For one, we could attempt to regenerate some of the bone through grafting. Bone material grafted into the affected area can serve as a scaffold for new bone cells to form and adhere. Over time, this could result in a sufficient amount of regenerated bone to support a dental implant.
Another possibility might be to install a smaller diameter implant like those used to support removable dentures. Because they're smaller they require less bone than standard-sized implants. They're not for every situation, though, and are best suited for situations where aesthetics isn't a priority.
To know what your options are regarding an implant-based restoration, you'll need to undergo a thorough evaluation of your oral health, including supporting bone. Depending on your situation, you may still be able to renew your smile with this premier tooth replacement option.
If you would like more information on dental implants, please contact us or schedule an appointment for a consultation. You can also learn more about this topic by reading the Dear Doctor magazine article "Dental Implants After Previous Tooth Loss."
By Southern Oaks Family Dentistry
July 16, 2019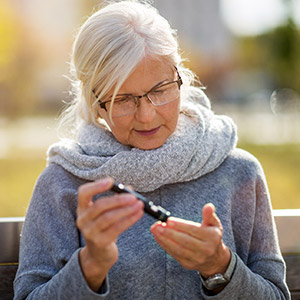 You would love to replace a troubled tooth with a dental implant. But you have one nagging concern: you also have diabetes. Could that keep you from getting an implant?
The answer, unfortunately, is yes, it might: the effect diabetes can have on the body could affect an implant's success and longevity. The key word, though, is might—it's not inevitable you'll encounter these obstacles with your implant.
Diabetes is a group of metabolic diseases that interfere with the normal levels of blood glucose, a natural sugar that is the energy source for the body's cells. Normally, the pancreas produces a hormone called insulin as needed to regulate glucose in the bloodstream. A diabetic, though either can't produce insulin or not enough, or the body doesn't respond to the insulin that is produced.
And while the condition can often be managed through diet, exercise, medication or supplemental insulin, there can still be complications like slow wound healing. High glucose can damage blood vessels, causing them to deliver less nutrients and antibodies to various parts of the body like the eyes, fingers and toes, or the kidneys. It can also affect the gums and their ability to heal.
Another possible complication from diabetes is with the body's inflammatory response. This is triggered whenever tissues in the body are diseased or injured, sealing them off from damaging the rest of the body. The response, however, can become chronic in diabetics, which could damage otherwise healthy tissues.
Both of these complications can disrupt the process for getting an implant. Like other surgical procedures, implantation disrupts the gum tissues. They will need to heal; likewise, the implant itself must integrate fully with the bone in which it's inserted. Both healing and bone integration might be impeded by slow wound healing and chronic inflammation.
Again, it might. In reality, as a number of studies comparing implant outcomes between diabetics and non-diabetics has shown, there is little difference in the success rate, provided the diabetes is under control. Diabetics with well-managed glucose can have success rates above 95%, well within the normal range.
An implant restoration is a decision you should make with your dentist. But if you're doing a good job managing your diabetes, your chances of a successful outcome are good.
If you would like more information on dental care and diabetes, please contact us or schedule an appointment for a consultation.