My Blog
Posts for tag: periodontal disease
By Southern Oaks Family Dentistry
April 18, 2016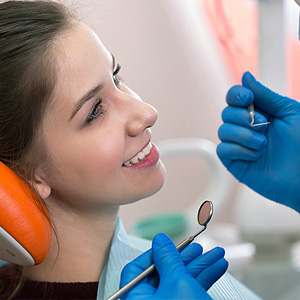 After treating you for periodontal (gum) disease for some time, we may suggest you see a periodontist, a specialist in gum conditions and diseases. There are a number of reasons for a referral, including the specific type of gum disease you may have developed.
Here are 4 more reasons why seeing a periodontist might be advantageous at this stage in your dental care.
Advanced treatment. All dentists are skilled in basic treatment procedures for gum disease, particularly removing plaque and calculus (hardened plaque deposits) that cause and sustain infections. But if your disease has advanced deeper below the gum line and has resulted in infection-filled void pockets between teeth and gums or in gum recession (the tissues shrinking back from the teeth), you may need more advanced techniques and equipment provided by a periodontist.
Advanced Cleanings. Regular, twice-a-year office cleanings are part of every dental care program. But depending on the severity of your gum disease (and your own hygiene efforts) you may need more frequent and advanced cleanings to keep recurring infections at bay. A periodontist can provide this, as well as help you develop a daily hygiene plan that meets your needs.
Your general health. There are a number of systemic conditions like diabetes, cardiovascular disease or pregnancy that can affect gum health. Many of these issues are tied to tissue inflammation, a major component of chronic gum disease, as well as slower tissue healing. As specialists in the gums and their relationship with the rest of the body, a periodontist can develop a treatment approach that coordinates with these other health issues.
Future restoration preparation. One of our treatment goals with gum disease is to try to prolong the life of natural teeth for as long as possible. In reality, though, some or all of your teeth may have a shortened life expectancy. If a comprehensive dental restoration is in your future, a periodontist can help prepare your gums for the inevitable. They may also be able to repair or restore gum tissues that enhance the appearance of a restoration to create a more attractive smile.
If you would like more information on advanced treatment for periodontal disease, please contact us or schedule an appointment for a consultation. You can also learn more about this topic by reading the Dear Doctor magazine article "Referral to a Dental Specialist."
By Southern Oaks Family Dentistry
May 31, 2013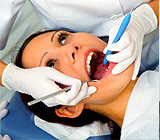 Did you know that roughly 75% of Americans suffer from some sort of gum disease? Gum disease (also known as periodontal disease) refers to the progressive loss of attachment between the fibers that connect the bone and gum tissues to the teeth, and the consequential loss of the tooth-supporting bone itself.
As you get older, your chances for developing gum disease increase significantly. Here are a few other factors that might put you at a higher risk for developing gum disease:
Family History. 30% of the population may be genetically susceptible to gum disease. Luckily, there are new tests that can assess if you are at risk. However, even with good oral hygiene, studies have shown that genetically susceptible individuals may be 6 times more likely to develop gum disease.
Tobacco. Smokers are four times more likely to develop periodontal disease. Smokers have more disease-causing biofilm bacteria and collect it more quickly. They also lose more attachment between the teeth and gums, which leads to more loss of bone that supports the teeth.
Bleeding Gums. Some people mistakenly think that it is normal for their gums to bleed when they brush. In fact, this is an indication that you are not brushing and flossing effectively and a common symptom of gum disease. Pregnant women are also more likely to have bleeding gums, because elevated hormone levels may cause gum tissues to be more responsive to bacterial biofilm, thus bleeding more easily. That is why we recommend that pregnant women have regular cleanings at three to four month intervals.
We often refer to gum disease as silent, because symptoms may not appear until the disease has advanced. For this reason, you should conduct a self-assessment to identify if you are at risk.
Have your gums receded and/or do your teeth appear longer?
Are any of your teeth feeling or getting loose?
Do your gums appear red or swollen?
Have you recently had a tooth or teeth extracted because they were loose?
If you answered "yes" to any of these questions, then you may be at risk for gum disease. You should make an appointment with our office so that we can conduct a thorough examination and prescribe treatment, if necessary.
If you would like more information about gum disease, please contact us or schedule an appointment for a consultation. You can also learn more by reading the Dear Doctor magazine article "Assessing Risk for Gum Disease."